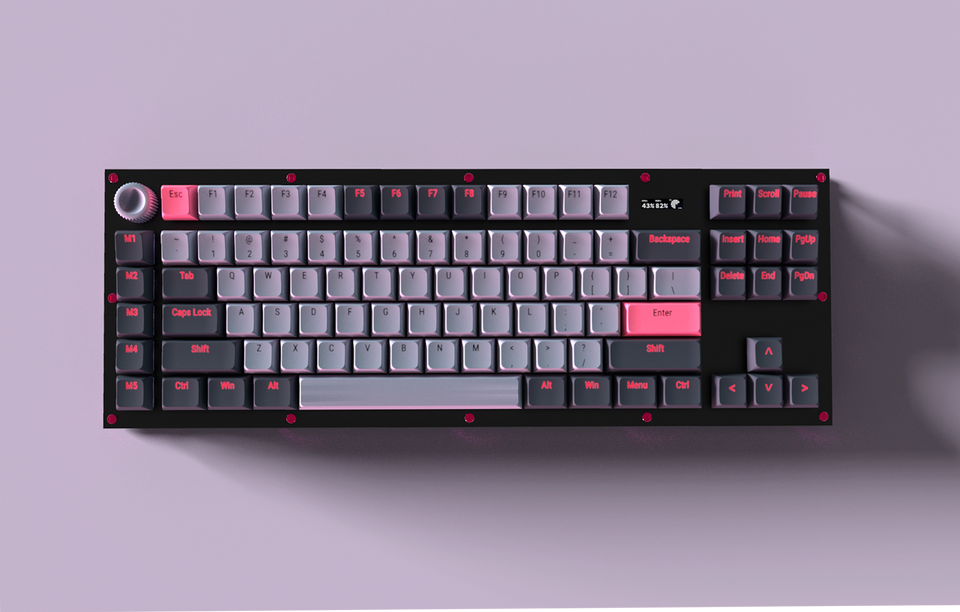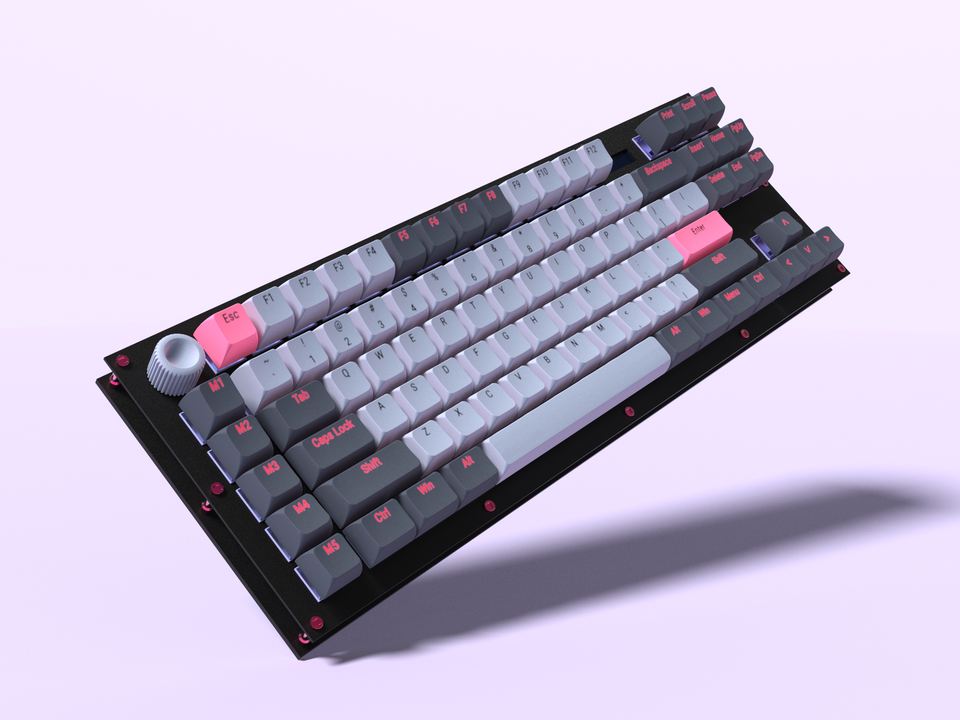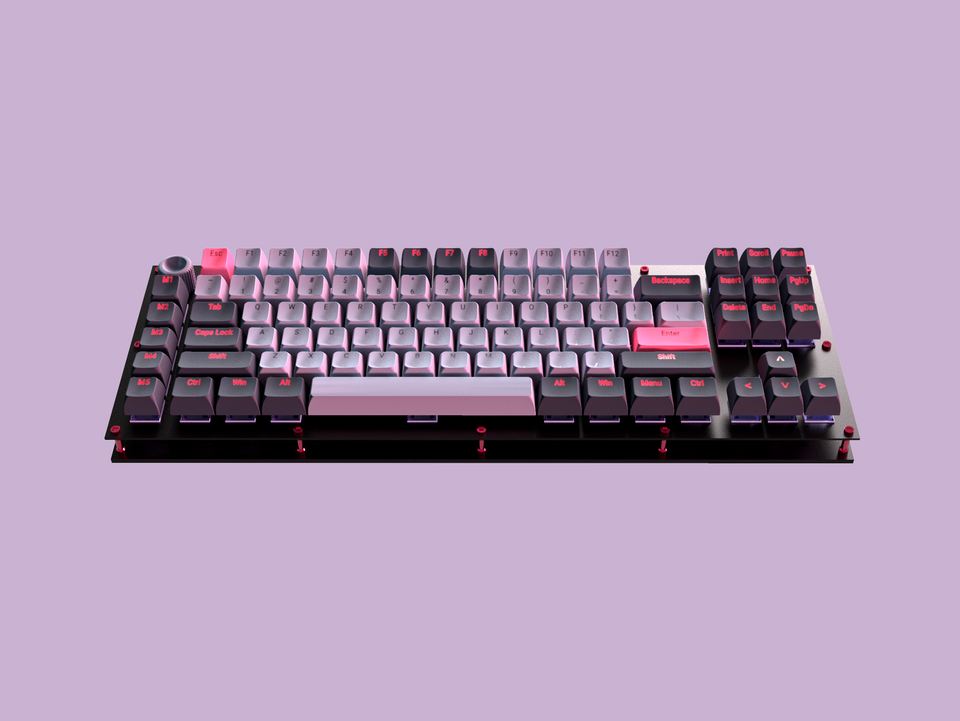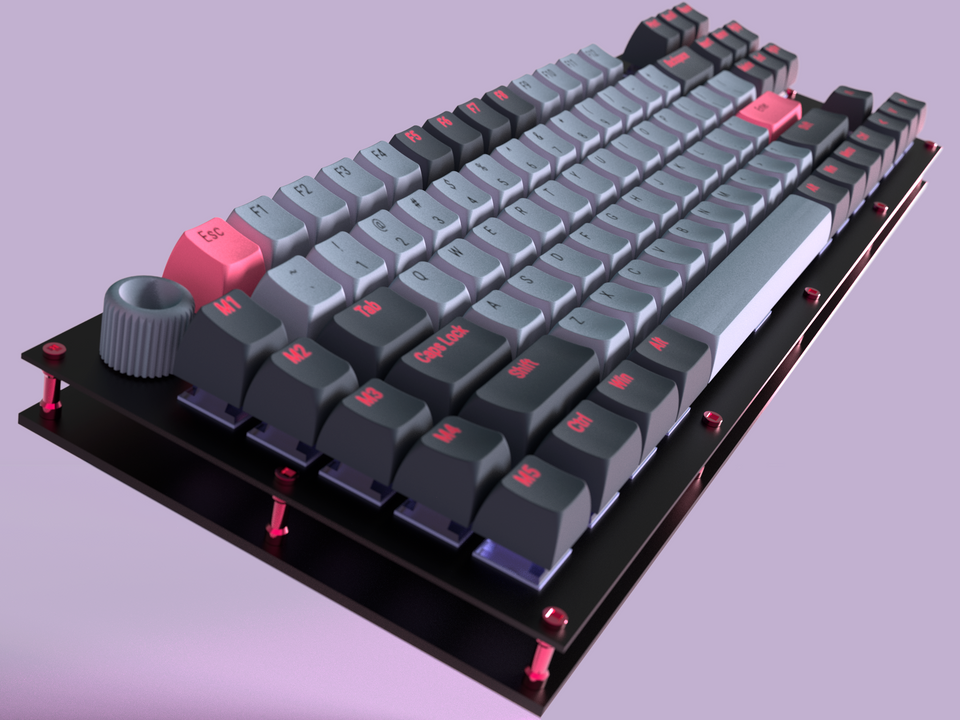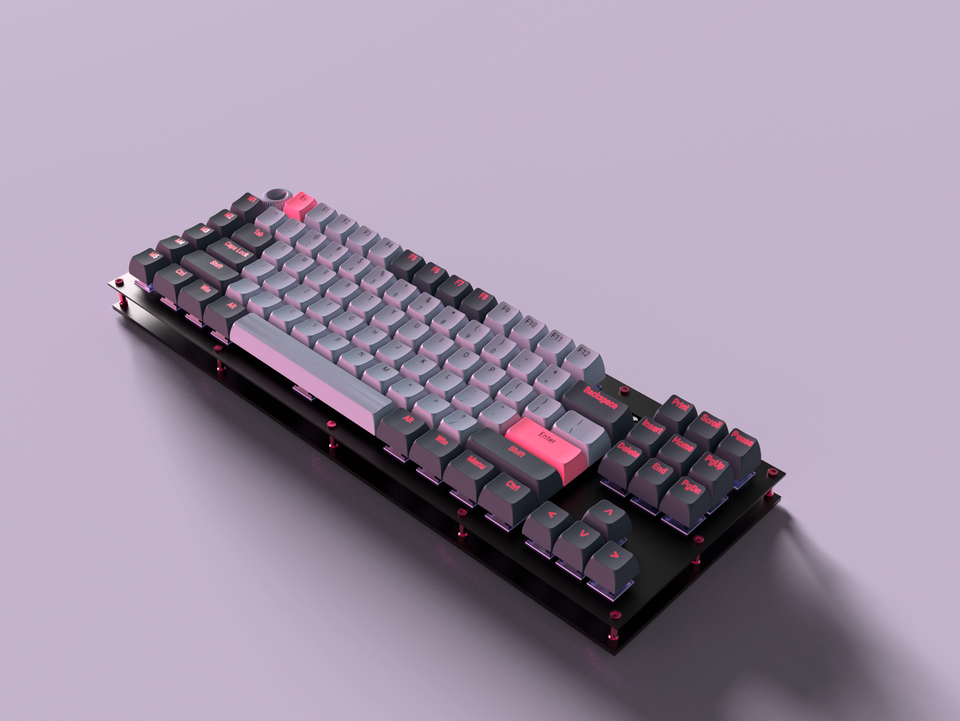 Andromeda Mk0 Reservation [wave 1]
You have seen it on reddit, and you've been asking for it eagerly, so here is your reservation! (please note that your reservation will be taken into account for the latter full purchase of your keyboard)
The Andromeda Mk0 will include; 

hot-swap sockets
per-key RGB backlighting
under-glow RGB
software controllable lighting
QMK + VIA support
TKL layout + extras
left-handed 5-key macro row
left-handed customizable control dial
space to install

 

OLED

 

screen with provided pins
black PCB with white silk-screen
black anodized aluminum plate-style body
USB-C port

The Mk0 (as base) will not include; 

key switches
key caps
OLED screen
potentiometer + dial
*case standoffs and screws
USB-C cable
Please note that this is the first order I am making of this design, and while I want to offer everything I can, there are just some things that I can't offer as part of the base product due to cost constraints. However, I will be adding every upgrade I can to the store, so you can have the best experience possible!
*UPDATE: I will now be supplying the standoffs! (if you want a colour other than what is shown, or if you already have ones you want to use, just let me know and I'll make adjustments for your order! 
Add-ons will include;
Acrylic body plates (either 2-plate or full stack style)
custom resin 3D printed dial
basic key switches and key caps (eg. Gateron browns etc. and basic keycaps)
OLED screen designed to fit the board.
assembly
setup
and more! (even possibly a metal case for those of you who want to splurge!) 
Unfortunately some of the addons will not ship at exactly the same time as the board if you want it as soon as possible, however I would be happy to wait to ship you your unit once all of your addons arrive!
Please note that I will do my best to keep the cost of the addons as low as I can, and as demand hopefully rises, I will be able to offer more variants of the board without addons, such as fully assembled and setup, with switches and caps etc., unibody aluminum cases, etc!